Coming Soon to Fox 5 Theatre!
---
The Croods: A New Age
Storyline
The prehistoric family the Croods are challenged by a rival family the Bettermans, who claim to be better and more evolved.
Details
Genres: Animation, Adventure, Comedy
Rated: PG
Runtime: 95 (1 hrs 35 min)
Director: Joel Crawford
Writers: Kevin Hageman (screenplay), Dan Hageman (screenplay)
Stars: Emma Stone, Ryan Reynolds, Nicolas Cage
Trailer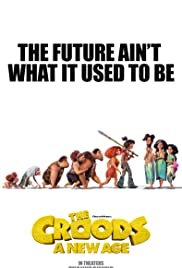 ---
Didn't see the movie you were looking for?

We have dedicated pages for Now Showing and Showing This Weekend where movies on deck slide over automatically, it's magic!

Go check them out and see what's playing now or this weekend at Fox 5 Theatre.