Coming Soon to Fox 5 Theatre!
---
Here Today
Storyline
When veteran comedy writer Charlie Burnz meets New York street singer Emma Payge, they form an unlikely yet hilarious and touching friendship that kicks the generation gap aside and redefines the meaning of love and trust.
Details
Genres: Comedy
Rated: PG-13
Runtime: 117 (1 hrs 57 min)
Director: Billy Crystal
Writers: Billy Crystal, Alan Zweibel (co writer)
Stars: Sharon Stone, Billy Crystal, Tiffany Haddish
Trailer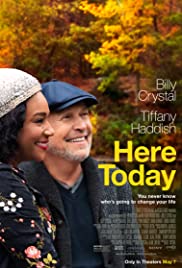 ---
The Dry
Storyline
Aaron Falk returns to his drought-stricken hometown to attend a tragic funeral. But his return opens a decades-old wound - the unsolved death of a teenage girl.
Details
Genres: Crime, Drama, Mystery
Rated: R
Runtime: 117 (1 hrs 57 min)
Director: Robert Connolly
Writers: Harry Cripps (screenplay), Robert Connolly (screenplay)
Stars: Eric Bana, Genevieve O'Reilly, Keir O'Donnell
Trailer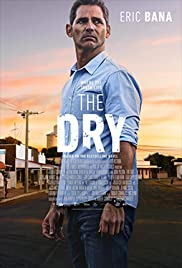 ---
A Quiet Place Part II
Storyline
Following the events at home, the Abbott family now face the terrors of the outside world. Forced to venture into the unknown, they realize the creatures that hunt by sound are not the only threats lurking beyond the sand path.
Details
Genres: Drama, Horror, Sci-Fi
Rated: PG-13
Runtime: 97 (1 hrs 37 min)
Director: John Krasinski
Writers: Scott Beck (characters), John Krasinski
Stars: Emily Blunt, Millicent Simmonds, Cillian Murphy
Trailer
---
Didn't see the movie you were looking for?

We have dedicated pages for Now Showing and Showing This Weekend where movies on deck slide over automatically, it's magic!

Go check them out and see what's playing now or this weekend at Fox 5 Theatre.