Coming Soon to Fox 5 Theatre!
---
Free Guy
Storyline
A bank teller discovers that he's actually an NPC inside a brutal, open world video game.
Details
Genres: Action | Comedy | Sci-Fi
Rated: PG-13
Runtime: 115 (1 hrs 55 min)
Director: Shawn Levy
Writers: Matt Lieberman(screenplay by), Zak Penn(screenplay by)
Stars: Ryan Reynolds, Jodie Comer, Taika Waititi, Utkarsh Ambudkar
Trailer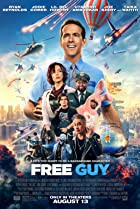 ---
Don't Breathe 2
Storyline
The sequel is set in the years following the initial deadly home invasion, where Norman Nordstrom (Stephen Lang) lives in quiet solace until his past sins catch up to him.
Details
Genres: Horror | Thriller
Rated: R
Runtime: 90 (1 hrs 30 min)
Director: Rodo Sayagues
Writers: Fede Alvarez(based on characters created by), Rodo Sayagues(based on characters created by)
Stars: Stephen Lang, Brendan Sexton III, Madelyn Grace, Rocci Williams
Trailer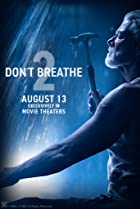 ---
Paw Patrol: The Movie
Storyline
Ryder and the pups are called to Adventure City to stop Mayor Humdinger from turning the bustling metropolis into a state of chaos.
Details
Genres: Animation | Adventure | Comedy | Family
Rated: G
Runtime: 88 (1 hrs 28 min)
Director: Cal Brunker
Writers: Bob Barlen(screenplay by), Cal Brunker(screenplay by, )Billy Frolick(screenplay by)
Stars: Iain Armitage, Will Brisbin, Ron Pardo, Marsai Martin
Trailer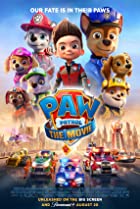 ---
Didn't see the movie you were looking for?

We have dedicated pages for Now Showing and Showing This Weekend where movies on deck slide over automatically, it's magic!

Go check them out and see what's playing now or this weekend at Fox 5 Theatre.