Fox 5 Theatre News
Dear Loyal Fox 5 Theatre Customers: 
Good news! We are OPEN!
We are excited to be able to bring you some of your old favorites until Hollywood opens back up and releases some newer movies.  We will be updating the movies each week so make sure to check our website and facebook page weekly for all current information.
During this time we will be following all COVID-19 safety precautions.  If you have any questions or concerns please contact us.  
To support these efforts we ask that you please come no more than 30 minutes prior to your showtime. While we want to see everyone, if you are sick, please stay home. This is a challenging time for everyone, so please be patient with us and others during this transition as we want to make sure that our employees and customers are safe.
Hope to see you at the Movies!


Now Showing at Fox 5 Theatre!
Showing Friday June 26th - Thursday July 2nd
Doors open half hour before first show time.
The Outpost
Showtimes
Storyline
A small team of U.S. soldiers battle against hundreds of Taliban fighters in Afghanistan.
Details
Genres: Drama, History, War
Rated: R
Runtime: 123 (2 hrs 03 min)
Director: Rod Lurie
Writers: Eric Johnson (screenplay by), Paul Tamasy
Stars: Orlando Bloom, Scott Eastwood, Caleb Landry Jones
Trailer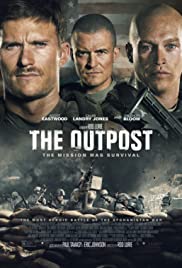 ---
Ghostbusters
Showtimes
Storyline
Three former parapsychology professors set up shop as a unique ghost removal service.
Details
Genres: Action, Comedy, Fantasy
Rated: PG
Runtime: 105 (1 hrs 45 min)
Director: Ivan Reitman
Writers: Dan Aykroyd, Harold Ramis
Stars: Bill Murray, Dan Aykroyd, Sigourney Weaver
Trailer
---
Harry Potter and the Order of the Phoenix
Showtimes
Storyline
With their warning about Lord Voldemort's (Ralph Fiennes') return scoffed at, Harry (Daniel Radcliffe) and Dumbledore (Sir Michael Gambon) are targeted by the Wizard authorities as an authoritarian bureaucrat slowly seizes power at Hogwarts.
Details
Genres: Action, Adventure, Family
Rated: PG-13
Runtime: 138 (2 hrs 18 min)
Director: David Yates
Writers: Michael Goldenberg (screenplay), J.K. Rowling (novel)
Stars: Daniel Radcliffe, Emma Watson, Rupert Grint
Trailer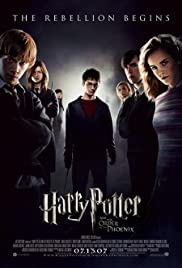 ---
Trolls
Showtimes
Storyline
After the Bergens invade Troll Village, Poppy, the happiest Troll ever born, and the curmudgeonly Branch set off on a journey to rescue her friends.
Details
Genres: Animation, Adventure, Comedy
Rated: PG
Runtime: 92 (1 hrs 32 min)
Director: Mike Mitchell, Walt Dohrn (co-director)
Writers: Jonathan Aibel (screenplay by), Glenn Berger (screenplay by)
Stars: Anna Kendrick, Justin Timberlake, Zooey Deschanel
Trailer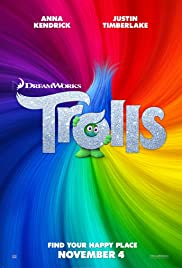 ---
Indiana Jones and the Temple of Doom
Showtimes
Storyline
In 1935, Indiana Jones arrives in India, still part of the British Empire, and is asked to find a mystical stone. He then stumbles upon a secret cult committing enslavement and human sacrifices in the catacombs of an ancient palace.
Details
Genres: Action, Adventure
Rated: PG
Runtime: 118 (1 hrs 58 min)
Director: Steven Spielberg
Writers: Willard Huyck (screenplay by), Gloria Katz (screenplay by)
Stars: Harrison Ford, Kate Capshaw, Ke Huy Quan
Trailer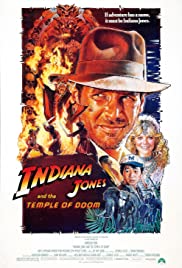 ---
Back to the Future II
Showtimes
Storyline
After visiting 2015, Marty McFly must repeat his visit to 1955 to prevent disastrous changes to 1985...without interfering with his first trip.
Details
Genres: Adventure, Comedy, Sci-Fi
Rated: PG
Runtime: 108 (1 hrs 48 min)
Director: Robert Zemeckis
Writers: Robert Zemeckis (characters), Bob Gale (characters)
Stars: Michael J. Fox, Christopher Lloyd, Lea Thompson
Trailer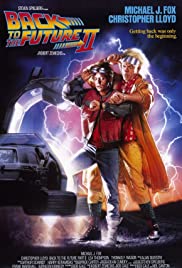 ---