Showing This Weekend at the FOX 5 Theatre

Doors open half hour before first show time.
---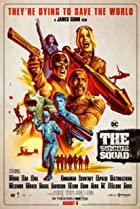 The Suicide Squad
Storyline
Supervillains Harley Quinn, Bloodsport, Peacemaker and a collection of nutty cons at Belle Reve prison join the super-secret, super-shady Task Force X as they are dropped off at the remote, enemy-infused island of Corto Maltese.
Details
Genres: Action | Adventure | Comedy | Sci-Fi
Rated: R
Runtime: 132 (2 hrs 12 min)
Director: James Gunn
Writers: James Gunn, John Ostrander(comic book)
Stars: Margot Robbie, Idris Elba, John Cena, Taika Waititi
---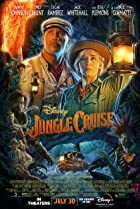 Jungle Cruise
Showtimes
4:00 pm Matinee (Saturday and Sunday Only)
7:00 pm
9:15 pm
Storyline
Based on Disneyland's theme park ride where a small riverboat takes a group of travelers through a jungle filled with dangerous animals and reptiles but with a supernatural element.
Details
Genres: Action | Adventure | Comedy | Fantasy
Rated: PG-13
Runtime: 127 (2 hrs 07 min)
Director: Jaume Collet-Serra
Writers: Glenn Ficarra (screenplay by) & John Requa (screenplay by)
Stars: Dwayne Johnson, Emily Blunt, Edgar Ramírez, Jesse Plemons
---